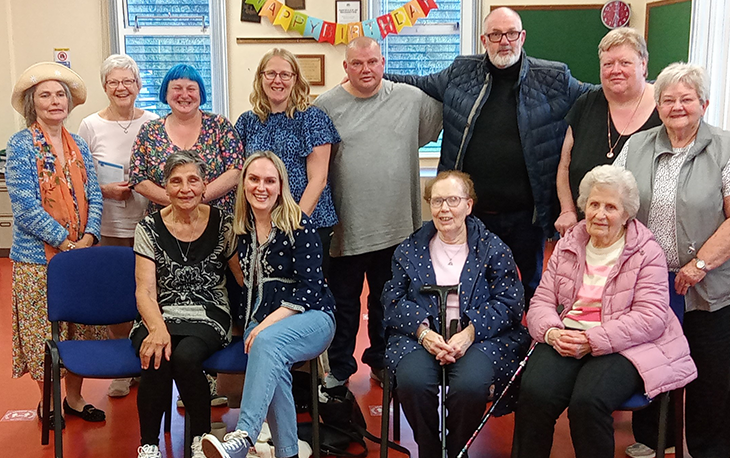 Funeral Directors organised an introduction to mindfulness to offer mental wellbeing support in their local community.
James Brown & Sons in Dunmurry teamed up with local charity Inspire Wellbeing and their Change Your Mind campaign for the starter session.
Mindfulness is a technique which helps bring people's attention into the present, clearing negative thoughts and allowing them to focus on the here and now.
James Brown & Sons is part of the Funeral Partners network. Funeral Arranger Lisa Hutchinson said she was delighted with how the debut event went at Dunmurry Community Centre.
"We support our communities in a variety of ways in addition to our role as Funeral Directors," Lisa said.
"One of my special interests is mental health and wellbeing, I wanted to provide an opportunity for people to learn about a tool they can use to help care for themselves.
"The response was extremely positive and the people who came said they were able to take something useful away from the session.
"We are so pleased with the reaction that we are looking at the possibility of continuing our support by delivering a fuller mindfulness programme in the future."
Funeral Partners Regional Support Manager Emma-Jayne McClure, attended the session and is now using the techniques to help her in everyday life.
She said: "I learnt some valuable mindfulness techniques and realised that you don't need a lot of time in a busy day to allow for self-care and some small activities can make a big difference.
"I gained a lot which I am very grateful for both in my work and personal life and remembering to take a few moments out to look after me."
For more information or to find out about future sessions visit www.jamesbrownfuneraldirectors.com/news