About James Brown & Sons Funeral Directors
In 1904, after moving from Ballybay, Co. Monaghan, to Belfast, James Brown set up his own business. The name James Brown has become well-known in East Belfast as a well-established, reliable local business. 
In 1932 the business arranged its first funeral and from then on, have continued to serve Belfast and the surrounding area as a Funeral Director. Learn more about our history. James Brown and Sons now have a combined wealth of expertise to provide the finest standards of caring and professional funeral services, while still maintaining the name upon which James Brown and Sons had been successfully built.  The funeral directors and arrangers at our Belfast, Dundonald, Belfast – Lisburn Road, Belfast – Knockbreda Road, Dunmurry, Whiteabbey and Newtownabbey funeral homes will provide advice at every stage of the funeral planning process, and will arrange an individual and unique funeral to help you celebrate the life of your loved one.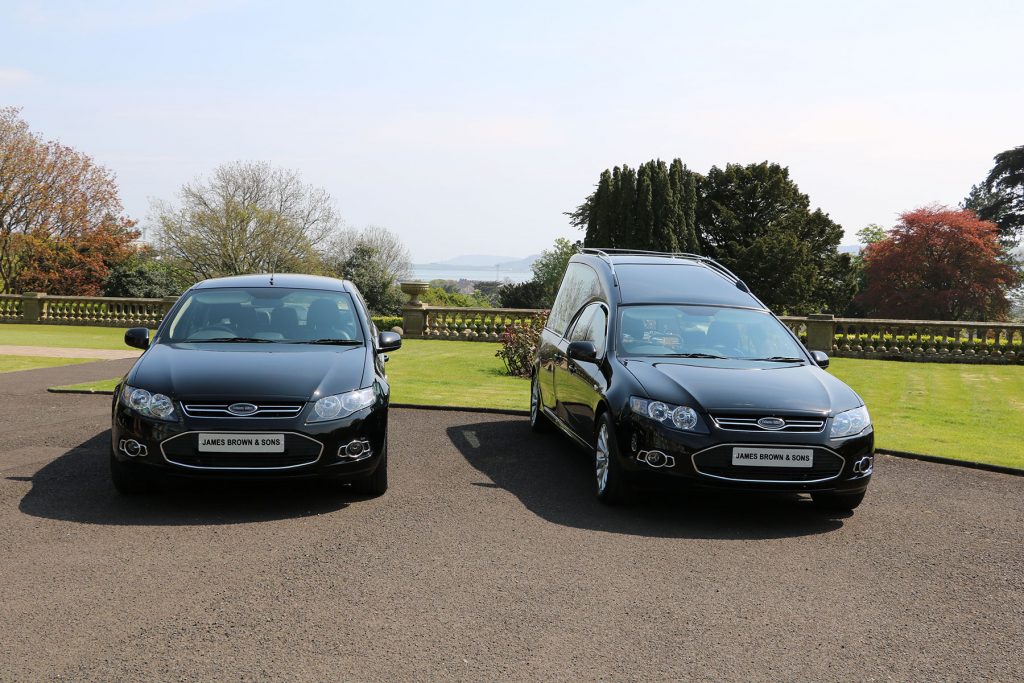 All of our funeral homes, apart from Belfast – Knockbreda Road, have their own service venues on-site and are served by Roselawn Cemetery & Crematorium. Here at James Brown & Sons Funeral Directors we also offer an affordable prepaid funeral plan, Choice, so that you can arrange and pay for a funeral in advance. This will protect your family from rising costs and remove uncertainty about your wishes. If you would like to talk to us about planning a funeral, or our Choice plan, please come and see us in any of our funeral homes, or if you'd rather we can arrange a home visit. We're also available 24 hours a day on the phone so if you need anything please don't hesitate to call your local funeral home.
JAMES BROWN & SONS COMMUNITY FUND
Recently, James Brown & Sons Funeral Directors launched a £20,000 Community Fund to support grass-roots good causes provided by local charities and not-for-profit organisations working to benefit people in Belfast and the surrounding areas
James Brown & Sons has been committed to serving the people of greater Belfast since 1904 and have launched the first ever James Brown & Sons Community Fund, to support charities and not-for-profit organisations with much-needed support. The funding will focus on programmes that benefit local communities in the heart of Belfast and the surrounding areas. For more information and application form click here
Meet the Team
Anne Marie Gallagher
Funeral Arranger
Anne previously Worked for 10 years in the passport help line prior to that she ran her own business from 1998 to 2006. Previous jobs include a medical secretary in the city hospital and the hotel industry as accounts and wages clerk. She has volunteered for St John Ambulance for the last 8 years.
Becoming a mum to her 25 year old son is Anne's biggest achievement, as well as having and being a good friend.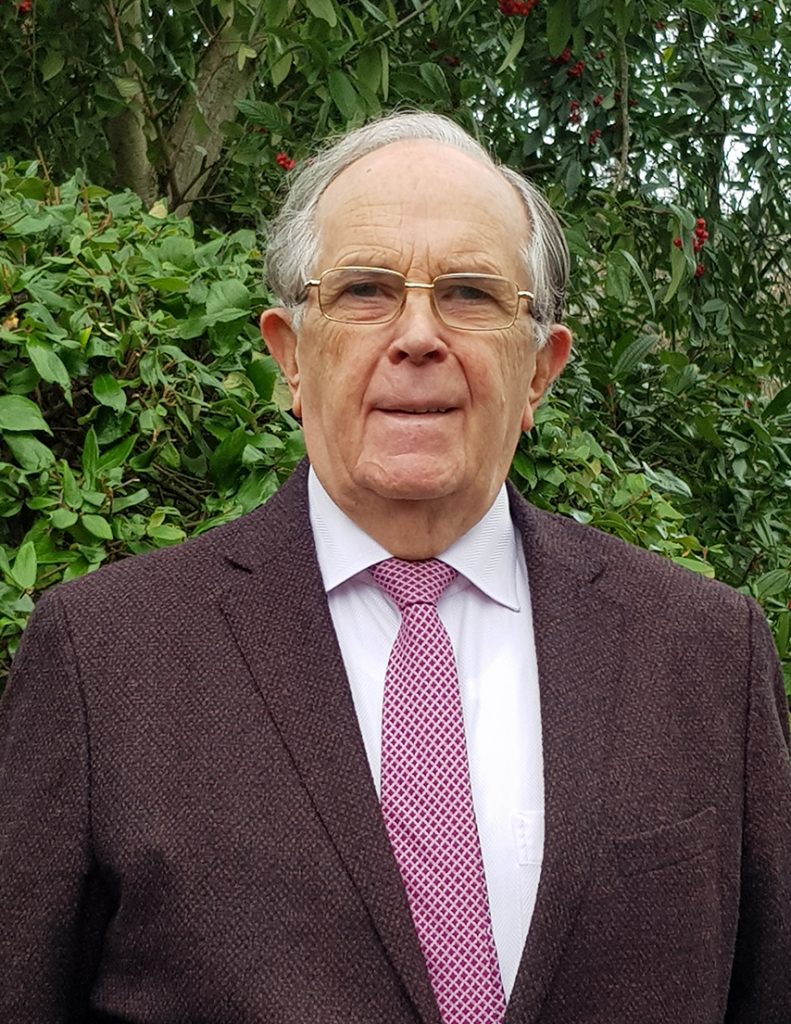 James Brown
Consultant
In 1944 I was born in East Belfast where I grew up. I went to school and church in the area and joined the family business in 1960 at the age of sixteen. Over sixty years later I'm still working in Browns on the Newtownards Road.
My journey has been a very interesting one, over the years I have witnessed many changes in East Belfast. One thing that has not changed are its people, who late grandmother described as 'the salt of the earth'.
During the 1970s and '80s the business expanded and funeral homes were opened at Lisburn Road, Dundonald and Whiteabbey, John Gray & Co, Bangor was acquired which lead to a branch being opened in Holywood. In more recent times the services of James Brown & Sons have become available in Dunmurry and at Knockbreda Road.
From the Brown family perspective the most significant development took place in 1988 when the business was sold which has led to various changes but the abiding ethos of my grandparents and their sons remains the same – 'Caring is at the heart of what we do'.
It has been a real privilege for me to serve and support so many families during the last six decades. One of the most fulfilling aspects of my current role is to continue the family tradition of giving something back to the many communities the business now serves.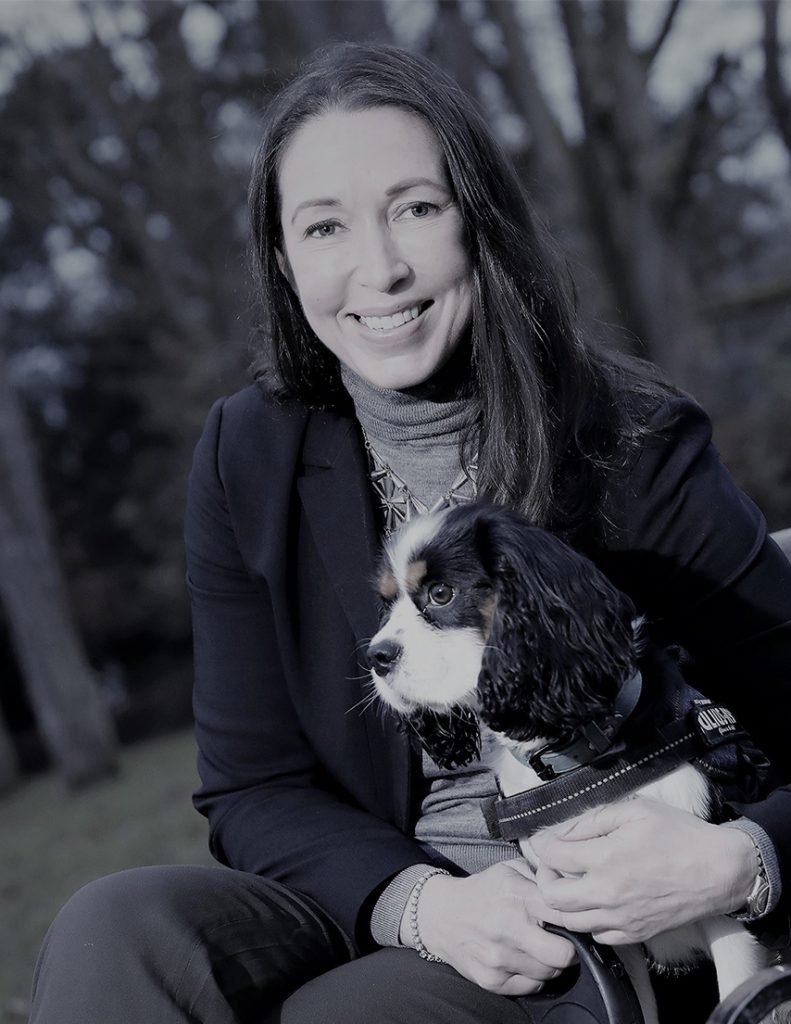 Beverley Brown
Marketing Manager
When I left school, l I never thought about working with my Dad in the business. I ended up working in retail and travelling both of which I enjoyed very much. In 2002 there was an opportunity to join the team in James Brown & Sons and, at that stage in my life it was of interest to me. I joined the management team and saw my role develop over the coming years. One of the experiences I will remember forever is arranging George Bests funeral. It was a huge undertaking and I am not sure we will see the like of it again in Northern Ireland. Following a time away from the business I joined again in 2021 and very much enjoy working with the Funeral Partners team and supporting them in my role as Marketing Manager.
Nicola Gibb
Mobile Funeral Arranger
Nicola joined James Brown & Sons in 2012, having previously worked as a Cemeteries/Crematorium officer for a local authority in England. "I love working in this environment and helping people at a very difficult time in their lives. I treat each family as if they belonged to me. It is so important that we make this time as stress-free as possible and ensure their wishes are met to the highest standard.'
Lisa Hutchinson
Funeral Arranger
Lisa joined James & Brown & Sons Funeral Directors in 2019.
After completing an Undergraduate Degree in Social Psychology, she worked in statutory and voluntary front-line mental health and learning disability services as a support worker/nursing assistant. Following the completion of a Masters Degree in Applied Behaviour Analysis, she project managed a collaborative research project between Bangor University and Mencap Cymru. She then worked as a Mental Health Assistant Care Manager with the Belfast Health and Social Care Trust, before moving on to the role of Strand Administrator with the Public Health Agency, Research & Development Division.
She says "I have wanted to work in funeral care since I was a teenager.  My great grandfather and great uncle worked in the industry, but this was unknown to me until I was in my late 20's!  Until recently, I worked mostly within the health and social care industry, providing care and support to adults with a mental illness and/or learning difficulties.  Although I enjoyed this work, I would often think about a career in funeral care.  In 2019 I decided to explore job opportunities within the industry, and I'm so glad I did!  I feel privileged to care for the deceased and support families through the process of arranging their loved one's funeral.  Working as a Funeral Arranger feels very natural to me, so I'm delighted and very proud to be part of the Funeral Partners NI Team".
Lisa always likes to do something 'different' on the day of my birthday. Last year, she flew a small aircraft.
She has played leading roles in musicals and pantomimes, e.g. Dorothy in the 'Wizard of Oz' and Audrey in 'Little Shop of Horrors' and don't have a television!
Liz Doherty
Funeral Arranger
Liz joined James & Brown & Sons Funeral Directors in 2015, having previously worked as a Clerical Officer in South Eastern Health and Social Care Trust.
She says she enjoys "working with and helping people. The experience of losing both my parents has helped me in my role. To make the grieving process a little easier for someone is what the job is all about".
Liz's greatest achievement was having her son who is now 10. He was a very late and long wished for arrival.
Liz has started learning how to play the drums and also enjoys playing the piano, gardening, crochet which my FD taught me how to do and to improve at playing the drums.
Jean Steele
Funeral Arranger
I previously worked in another / independent funeral home, during which time I completed the NAFD  Diploma in Funeral Arranging and Administration (DipFAA).  Prior to that, I had been a nurse, with qualifications in both general and mental health nursing; I worked in palliative care for approximately 20 years.
I enjoy meeting people, arranging the funeral and supporting families to make suitable choices. I love the diversity of people and the many challenges I face when trying to make each funeral unique and meaningful. I am a Christian and am involved in activities relating to church.
Lilian Martin
Funeral Arranger
I really enjoy helping the families to arrange the funeral for their loved one. Every funeral is unique and it is very important to me that we fulfil the wishes for each family, by listening carefully and then guiding them through the difficult days leading up to the funeral. It is very rewarding when families return who have previously used our branch.
I grew up in Lurgan and when I was 13 years old our family moved to Belfast. My Dad was a minister. I have a degree in Economics & Library & Information Studies from Queen's University. I enjoy reading and gardening. Living by the sea in Carrickfergus, I enjoy coastal walks.
Alison Hoy
Funeral Arranger
Before taking early retirement, I had been the Business Manager in a Veterinary Referral Hospital for many years.
Being able to provide support, compassion and a professional service to families ensuring that their needs and wishes are met, and whenever possible exceeded, from the first contact through to committal.
I am on the Board of the Local Nazarene Church as a Charitable Trustee and Treasurer and have been part of the Praise and Worship team for over 35 years.  Before my retirement from Veterinary I served as Chair of the Training and Certification Committee for Veterinary Managers. It has always been important to me to be involved in mentoring and training of colleagues and younger members of the team so that we all have the opportunity to provide the best service possible to our clients and that all staff can grow and develop in their career.
Up until very recently I spent most of my any spare time with my rescue dog, Abby who has just passed away (obviously the cutest westie ever). Also, reading and listening to music (whenever I have the opportunity).
Over the years as a Senior Manager, I have accumulated a collection of academic qualifications to be able to work in the roles held ie Certificate in Veterinary Management, BA in Business Studies, IOD Chartered Diploma in Corporate Direction, Education Principles and IT Teaching Certificate.
Our Values
Pride
We take pride in everything we do. Our aim is that everyone who works for Funeral Partners shares our values.
Helping People
Our business exists to help the bereaved to make fitting arrangements for their loved one's last journey and to provide lasting memories for family and friends. We do this with a positive, caring and understanding approach.
Respect for everyone
We value diversity and treat everyone with the same respect, courtesy and dignity.
Professional Standards
We are a professional organisation and we strive to achieve the highest possible standards in everything we do and to improve upon these standards continuously.
Accept responsibility
We accept responsibility for our actions both as a company and as individuals.
Partnership
We believe that we can only achieve our goals by working together in partnership with client families, suppliers and our employees.