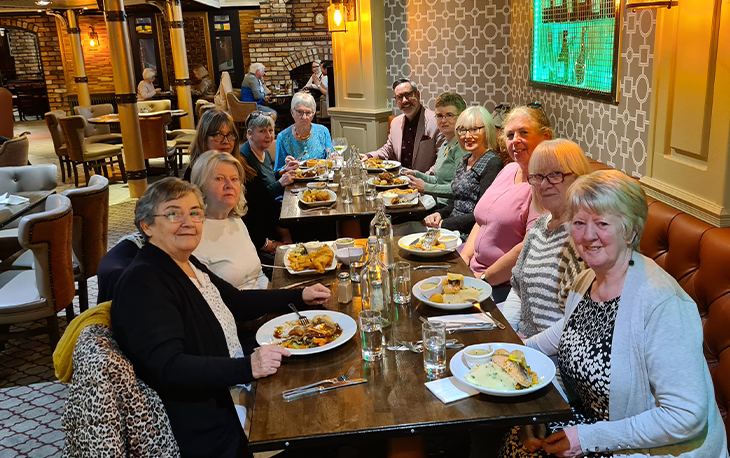 Terry Weir a Funeral Director at James Brown & Sons Funeral Directors unites with Dunmurry funeral home's Crochet Club to celebrate their 5th Anniversary. There are currently 18 members but unfortunately not everyone was able to attend.
Terry created the club in 2016 as part of community outreach, running every other Tuesday evening in a meeting room at the Dunmurry funeral home.
Terry and the others celebrated by having a meal and a specially made 5th anniversary cake at a local hotel.