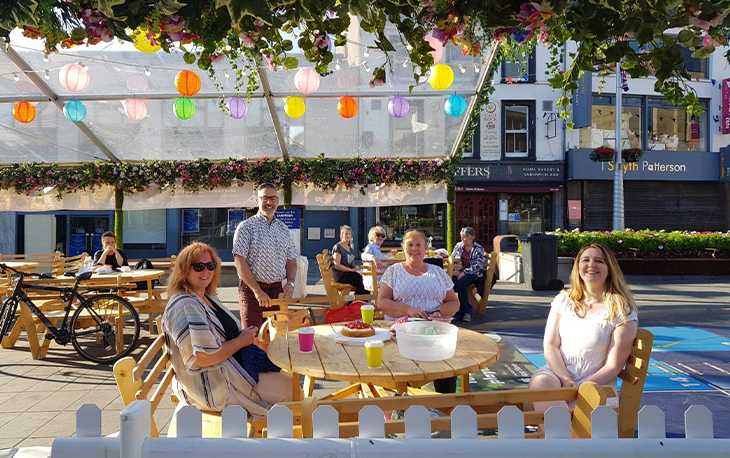 Terry Weir, Funeral Director of James Brown & Sons Funeral Directors, was finally able to unite with the Dunmurry funeral home's close-knit crochet club after social distancing restrictions kept them apart and remember one of its long-time members who passed way.
Terry created the club in 2016 as part of community outreach, running every other Tuesday evening in a meeting room at the Dunmurry funeral home.
He said: "Some members joined from my original notice, others came through recommendations, and some through funerals that we carried out. The club has done exactly what I hoped for and brought the community together."
The club grew to more than 15 regular members over the years. However, sessions were postponed when lockdown restrictions came into effect in early 2020.
The members kept in touch through WhatsApp and were recently able to meet up near The Wool Nook, a shop run by club member Susan McGrath, to remember and reflect on the life of Heather Smith over tea and coffee. She had been with the club for three years.
Terry said: "Heather was a talented knitter and crocheter who helped and inspired other members of the club with their projects. She often donated crocheted and knitted baby clothes for our fundraising events, as well as to hospitals for premature babies to wear.
"She was always ready to lend an ear over a cuppa and piece of cake and we will all miss her very much."
The group plan to hold a memorial for Heather and look forward to more crochet over the summer.