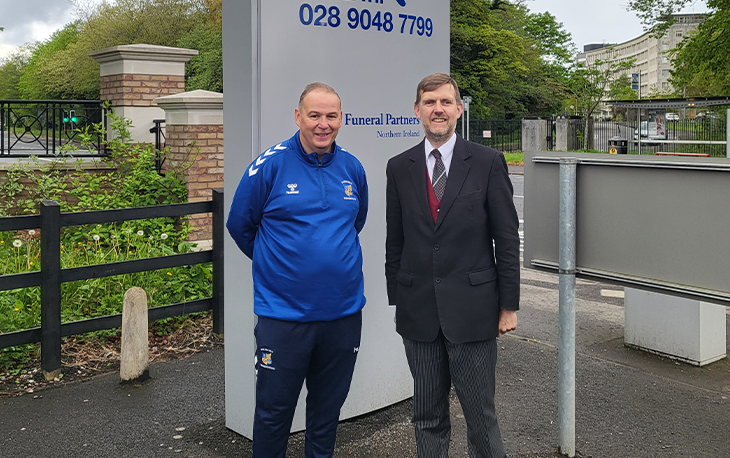 Young people from a variety of different backgrounds will get the chance to make new friendships and integrate into their community through football thanks to funding from a local funeral company.
The James Brown and Sons Community Fund has recently granted £1,000 to Cregagh Wanderers – who play at the George Best Pitch at Cregagh Green – to help fund their ten-week introduction to football camp for children aged between 9 and 15 from minority backgrounds.
The scheme kicked off earlier this month and will run throughout the summer, allowing children and their families to find out about what the club offers, with the hope they continue to play in the coming seasons.
Kim McLennan, Club Secretary and Coach said: "We have several members of our club from ethnic minorities and they and their parents have told us that when they first arrived they felt that they did not know where to turn to or who to speak to when it came to accessing sporting opportunities.
"One of our teams now has eight different nationalities in it. It's great to see so many people from different backgrounds coming together.
"We're so grateful for the £1,000 which will help us continue to attract new people and integrate them properly into the club."
The funeral directors have also granted £1,000 to The Toolbox – a project run by charity Compassion Belfast in Donegall Pass– which helps both men and women who experience mental health problems keep active and engaged via woodworking.
More than 20 people per week attend regularly, with completed items either sold to raise money for the charity or kept by participants including log figure garden ornaments, dog-themed garden planters and much more.
Money from the community fund has allowed them to upgrade their tools and will ensure more people can participate.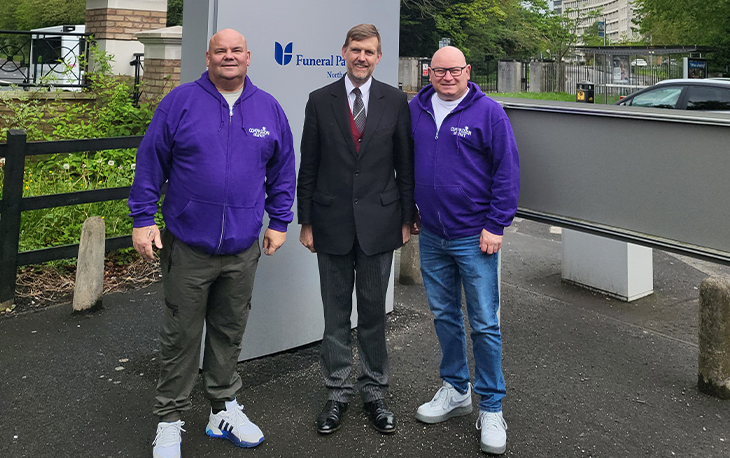 Project Co-ordinator at Compassion Belfast Jim McGardle said: "I know from my own experience with mental health issues that keeping busy, and doing something with your hands can be beneficial because it stops your mind racing.
"We have people attending regularly but have had more and more interest from wellbeing groups who want to come as a collective.
"This is where the money from the fund will help us so much – we can get more tools and increase the capacity on offer."
A new cycle of the James Brown & Sons Community Fund is now open.
Last year, £20,000 was given to local good causes with £25,000 set to be donated in 2023.
Beverley Brown, Marketing and Community Relations Manager, said: "These schemes from Cregagh Wanderers and Compassion Belfast are exactly the sort of projects we are keen to support.
"It's great to see the fund continuing to make a real difference in the communities we are so proud to support.
"I'd encourage anyone with a suitable project in need of funding to get in touch."
Applicants must represent communities within a two-mile radius of James Brown & Sons located on Belfast's Newtownards Road, Lisburn Road, Knockbreda Road, and Dundonald, Dunmurry Newtownabbey and Whiteabbey.  
The fund aims to benefit projects which are addressing the needs of the most disadvantaged in the community which are led by people who demonstrate a clear understanding of community need.
Groups can apply for grants of between £300 and £1,500 to fund a whole project, or part of a larger scheme where the rest of the funding has already been secured. The application window opens on July 3 and runs until August 7 at noon with successful applicants set to be informed by September 4.
Another round of applications will open in November.
To apply for a grant, or for more details about qualifying criteria visit https://www.jamesbrownfuneraldirectors.com