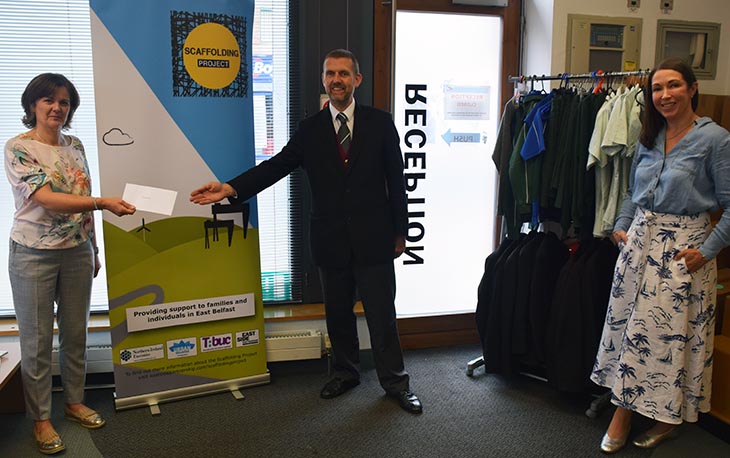 James Brown & Sons has pledged a substantial donation to EastSide Learning/The Scaffolding Project in support of recycling preloved school uniforms as the new school year begins.
The donation to the Recycle Uniform Scheme has enabled uniforms for schools in east Belfast including Ravenscroft, St Matthews and Sandbrook nursery; Elmgrove, Strandtown, Victoria Park, Dundela Infants and St Matthews primary; Ashfield Girl's High, Ashfield Boy's High and Grosvenor Grammar to be expertly cleaned before being given to parents who may be anxious about using preloved garments in light of the potential for coronavirus to be transmitted on clothing.
As many more families are experiencing financial difficulties this year, accessing school uniforms could be more of a challenge than usual and the donation has helped the scheme to offer help in a way that is safe and accessible for everyone.