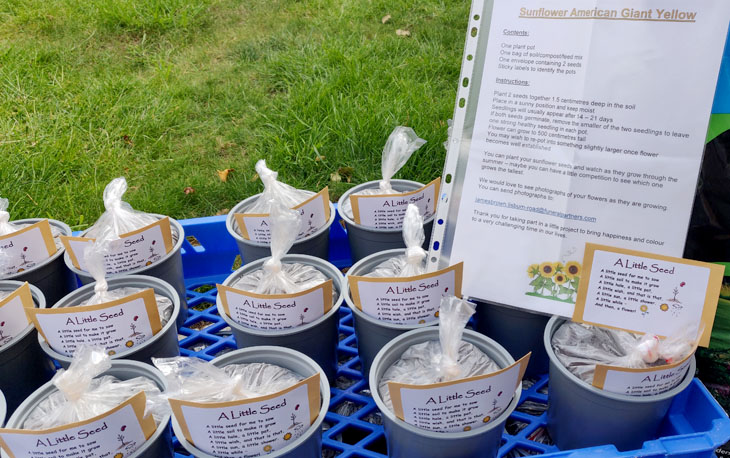 To support children struggling through the coronavirus lockdown, Funeral Arranger Liz Doherty at James Brown & Sons Funeral Directors in Belfast created planting kits containing sunflower seeds and compost for a local school to deliver to pupils to grow at home.
The idea is for children to grow sunflowers or rainbow coloured Nasturtium flowers from seed and put them in a place where people passing can see them, creating a bright colourful environment.
Liz, who delivered 50 kits to Fane Street Primary School, said the idea came after her local community centre organised a children's sunflower growing competition: "I thought it would be a great idea to spread this example of community work further afield."
Studies have proven that gardening supports better mental health and this project is sure to benefit the budding gardeners as well as those within the community who see the fruits of their labour bloom.